October 16, 2018
I'm thrilled with how this turned out! I'm currently working on a series of promotional videos for the Unisa Music Foundation and the first promo
went live on YouTube yesterday
.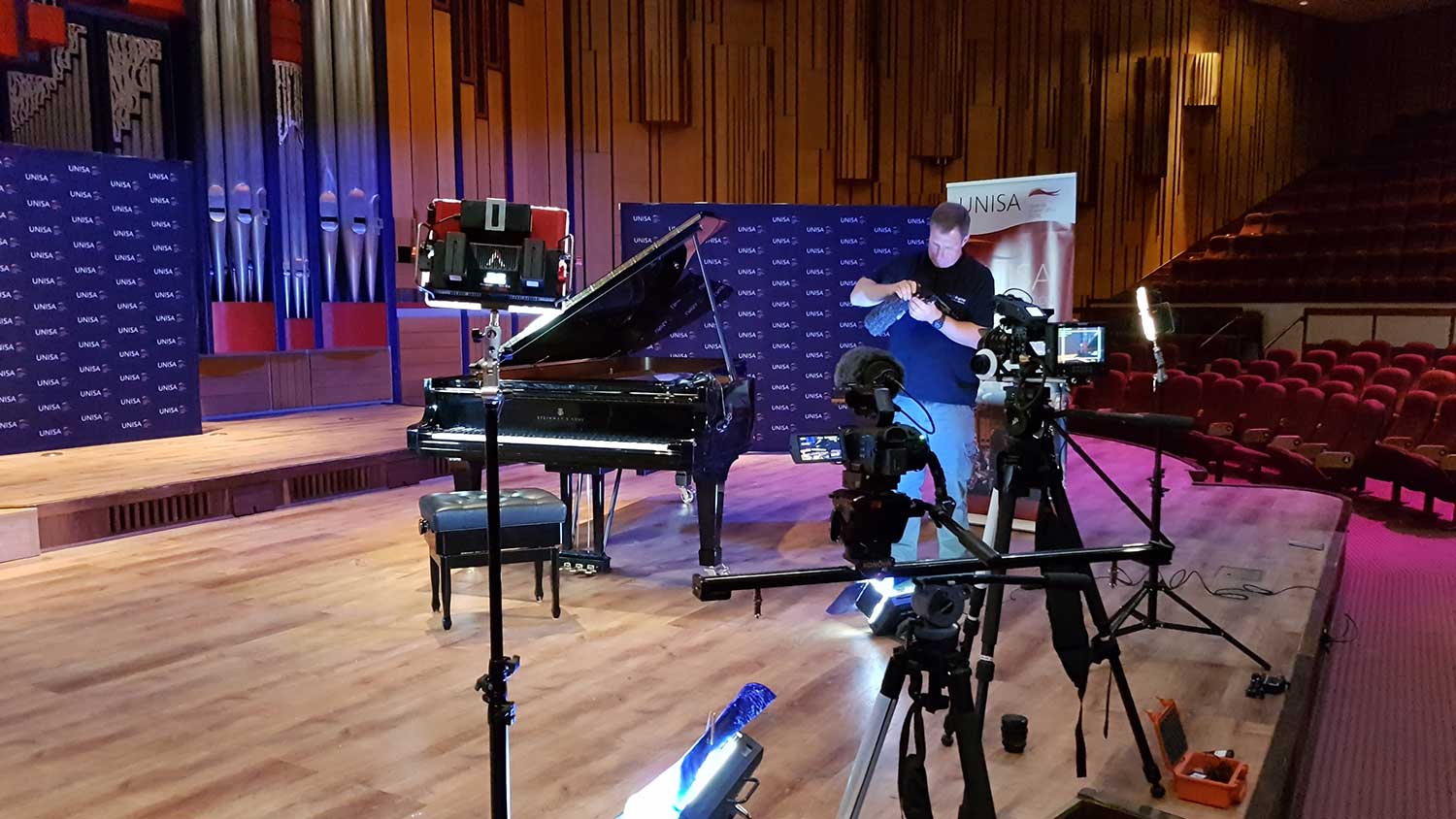 As usual Unisa really pulled out all the stops to assist me in producing this, supplying as much archived concert footage, artwork and original concert photography as I could possibly need. The technical staff responsible for the facilities at ZK Matthews hall at their main Pretoria campus were also on hand when we filmed the interviews, going as far as halting renovation work for the duration of our shoot so we wouldn't have any sound issues, and even changing the stage lighting to assist us in getting the look we wanted! Again, that is a level of support I'm simply not used to as a freelancer!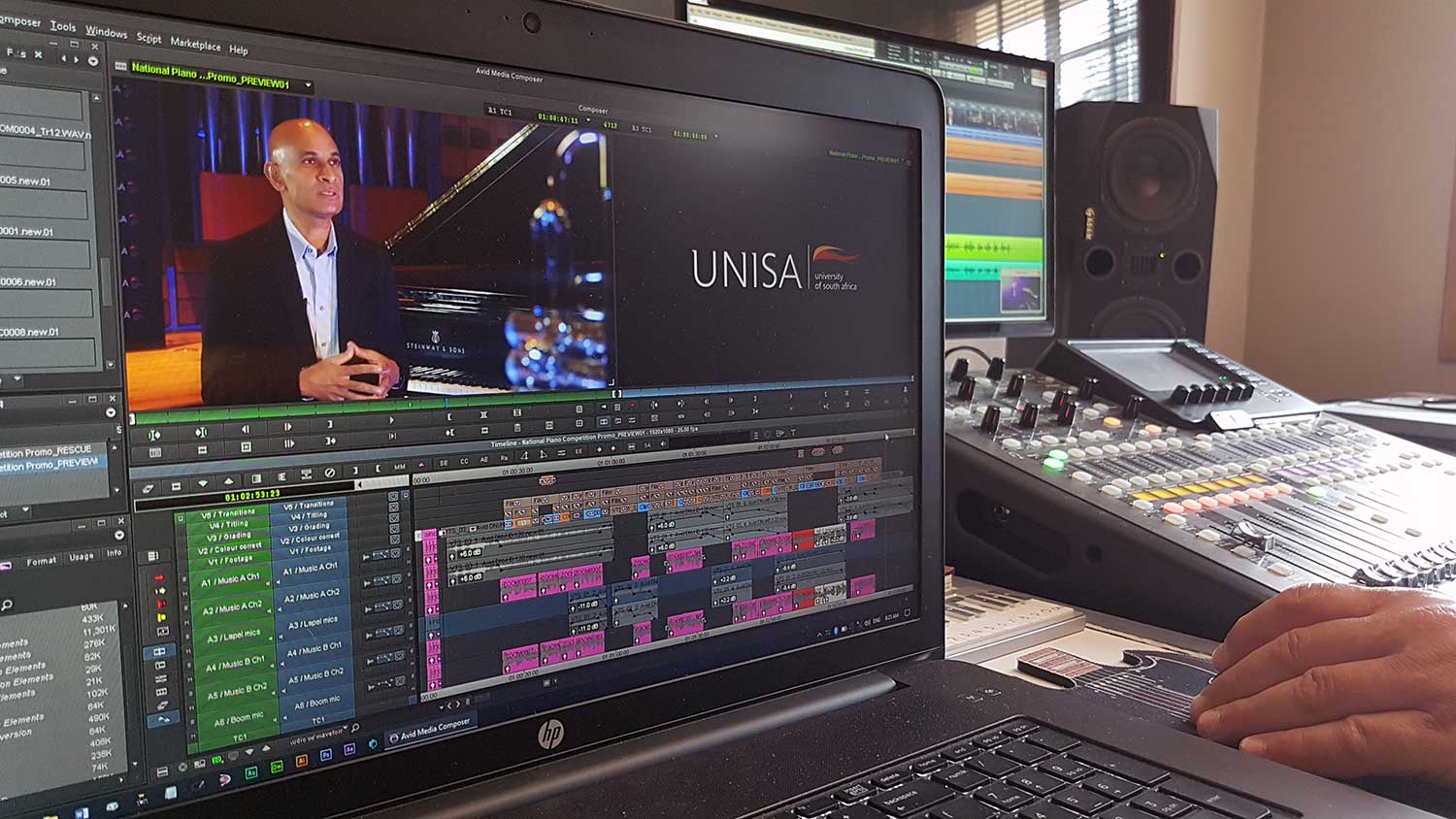 One of the challenges (and an initial concern of mine) was the 16:9 Standard Definition archive footage I'd have to incorporate into a series of videos along with super crisp UHD/4K interview footage and cutaways. Not everything I'm being provided with started life in HD, and for some of the older concerts DVD copies are the only available source footage. However I was able to get a pretty good visual match by uprezzing the VOB files to DNxHD 185 in Sorenson Squeeze, and giving everything a very careful grading treatment in Media Composer. Pieter de Bruin at Artema Recording Studio did his usual magic and the soundtracks all cleaned up perfectly during audio post production.
This first promo really set us up perfectly and the rest of the series is currently in production.
Posted by Corne Scheepers.